Baltimore's Business Community Must Be A Part Of Baltimore Innovation Week
---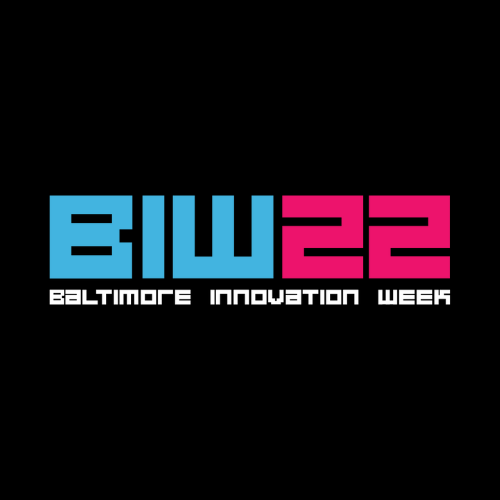 Today's CrowdUltra Conference Of The Day is the 2022 Baltimore Innovation Week. Baltimore Innovation Week is a five-day celebration bringing together Baltimore's innovation and business community. The free multi-day event is being held for the eleventh year on October 3rd-7th at the Emerging Technology Centers Headquarters in Highlandtown Baltimore. The occasion is hosted by ETC, a non-profit promoting economic growth in Baltimore by providing its member companies with the resources they need.

Baltimore Innovation Week 2022 features multiple independently produced events across five days that are focused on showcasing local companies, highlighting entrepreneurship resources, and bringing together Baltimore's innovation community. There are over forty official partners working together to bring attendees an unforgettable and inspiring experience. This unique experience will touch on where technology meets science, creatives, students, entrepreneurs, sales representatives, marketing executives, economic developers, social activists, and everyone in-between. The week will feature panel discussions, resource showcases, and networking opportunities.

The event offers free sessions throughout each of the five days broken down into different tracks. The tracks are categorized into one of seven sectors of innovation. Every track will produce events throughout each day that will inspire, inform, and celebrate the ways that people in Baltimore are positively transforming the city.

Innovation Tracks Include:


• Civic - Attendees will experience firsthand how the newest technologies and dedicated community groups impact the people that live and work in Baltimore.
• Explore - Meaningfully connect with the city of Baltimore and the people who design, build, preserve and carry out amazing work for the city.
• Science & Education - Learn how former teachers are using their skills to improve all areas of education.
• Creative & Media - Learn how Baltimore is creating and using new technology to impact the world in physical and digital art, marketing, and product development.
• Dev - Panel discussions showcasing technologies of the future, funding, startups, and technological innovation in products and software.
• Business - Learn how your organization can use new technological advancements to your advantage in a series of discussions and showcases.
• Access - Take part in the discussion of increasing access and inclusion in the social innovation ecosystem.

Speakers and experts for this year's Baltimore Innovation Week have not yet been announced, but you can count on the lineup to be filled with experts of all kinds. Baltimore Innovation Week 2021 featured around 100 speakers and panelists, including brilliant minds from a diverse range of industries and expertise.

Below you can view the YouTube playlist featuring Baltimore Innovation Week 2021's sessions:


To learn more and register for a free ticket, please click here. To learn more about how CrowdUltra can enhance any conference, please click here.