Enhance Any Conference With CrowdUltra's Award-Winning Free Conference App
---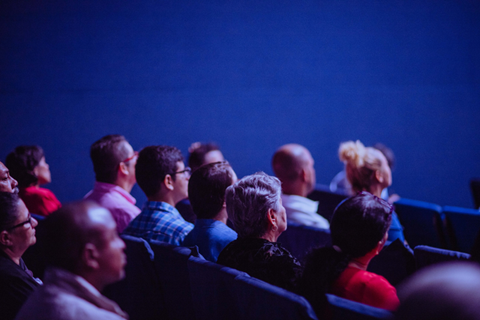 Conferences seeking to offer a quality experience must have an event app. There are countless different event apps with most having limited functionality and being too pricey at $1,800 to $15,000 on average. CrowdUltra has shown they are the best conference app, offering far more value than other event apps. Conferences can utilize CrowdUltra's free all-in-one event app regardless of type or size to enhance countless aspects of the conference. Keep reading to learn how CrowdUltra's award-winning event platform brings everyone closer together in a way that makes any conference special.

CrowdUltra's all-in-one event app is the only free conference app, affordable on any budget. They also have the lowest ticketing fees and payout rates for buyers and sellers. CrowdUltra only charges 2.59% + $1.49 per ticket passed on to the buyer compared to their most affordable competitor Eventbrite charging 6% + $1.59. Free of charge, conferences can create a Host Profile, Channels, Ticketed Events with full platform functionality, and engage on the Daily Feed. Conferences using another ticketing platform or creating CrowdUltra Events with Event Engagement without ticketing, can do so for as low as $5.00 per event. Those interested can learn about CrowdUltra's pricing in detail here.

When conferences join CrowdUltra, they should first create a profile and channel for the conference. Showcase the conference with the most customizable profile experience ever offered, using CrowdUltra's Rich-Text/HTML Editor with embeddable integrations or by embedding a webpage. Creating a CrowdUltra Channel for the conference establishes an organized social hub increasing connection, engagement, awareness, and event attendance. Channel information can be added with endless customization through CrowdUltra's Rich-Text/HTML editor or by embedding webpages.

After creating the conference's Profile and Channel, Hosts can then create Events for various aspects of the conference such as panel Q&A's, keynote speeches, fireside chats, and workshops. Events enable organized engagement surrounding the specific occasion, establish an organized location to provide robust information, and allow conference attendees to establish a unique roadmap or schedule for their day. Every Event can include robust information with endless customization through CrowdUltra's Rich-Text/HTML editor with embeddable integrations or by embedding webpages. This allows conference attendees to view spotlighted sponsors or resources, consume content directly in the platform, purchase merchandise or tickets increasing sales, and much more. Hosts can also broadcast a livestream on YouTube, record video to Dropbox, or embed recorded video within any Event to allow those not able to physically attend the conference to virtually be a part of the crowd.

Speakers, panelists, and guests can also be added to the Events surrounding conference aspects they are involved in. Including them allows them to participate in organized engagement and spreads organic awareness to their followers. If the Speaker/Guest already has a CrowdUltra Host Account linked to the email address entered, they will be invited to accept the Event from their own list of Events. If they do not have an account, they will be sent an email with a link and login pin. Attendees can also see who else is attending an Event and who they follow that is attending, to meet up with them or build new connections.

Conferences can create and sell tickets directly within CrowdUltra. CrowdUltra's ticketing system is easy to use, offering flexibility and control to be perfectly tailored. Hosts can sell Virtual/PPV tickets, up to five variations of in-person tickets, or both for Hybrid conferences. Those hosting the conference can monitor ticket sales in real time through CrowdUltra's reporting system to view actionable insights to sell more tickets. CrowdUltra has the most accessible and easiest to use ticket scanner, available on any device including phones, tablets, computers, and scanning hardware. Tickets are accessible through CrowdUltra's app as well as downloadable, shareable, and printable through email. CrowdUltra developed their ticketing functionality with industry leading security standards, securely storing all financial information via Stripe and PayPal third-party services.

Every Channel and Event includes a chat enabling organized communication between all involved surrounding the specific Channel or Event. Crowd members can also create their own private group chats with other crowd members, allowing for personalized chatting among friends surrounding the Channel or Event. Conferences can enable Event Engagement in several different forms as well including Event Q&A, Posts, Call-Ins, and Meet & Greets. This allows conferences to increase engagement surrounding different aspects of the conference by tailoring the best form of organized audience interaction.

CrowdUltra's all-in-one event app has far too many features and functionality to share in this blog. Those interested can click here to learn more. Conferences can sign up for CrowdUltra free here.