The Best Music Festival Camping Tips And Tricks Checklist Of 2023
---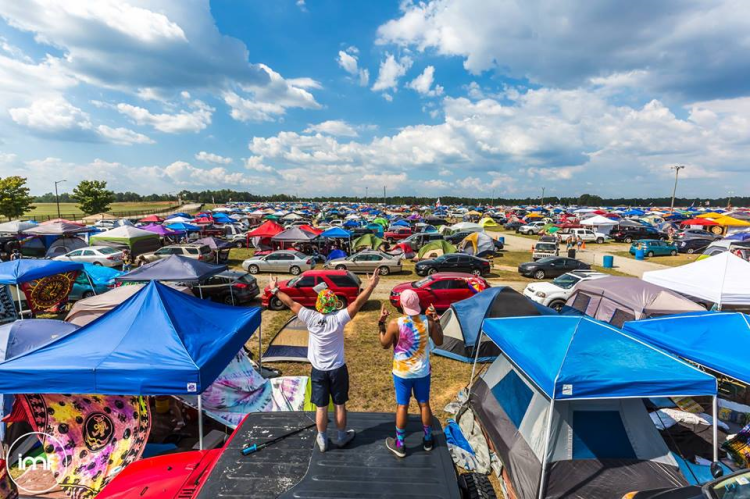 Music festivals are a great way to enjoy live music, connect with friends, and make unforgettable memories. One of the most popular ways to experience a festival is by camping on site. Camping can add an extra level of adventure and excitement to the festival experience, but it can also come with its own set of challenges. That's why we've compiled a list of the best music festival camping tips and tricks of 2023 to make your experience as enjoyable and stress-free as possible.

Plan Ahead
Planning ahead is key when it comes to music festival camping. Research the festival beforehand and make a list of everything you'll need, from camping gear to food and drinks. Make sure to check the festival's website for any specific rules or restrictions, and plan your packing accordingly.

Pack light and efficiently
When it comes to festival camping, less is more. Pack only the essentials and pack them efficiently. Use packing cubes or compression bags to save space and keep your items organized. Consider bringing lightweight and multi-purpose items, such as a solar-powered charger like the BigBlue 28W Solar Charger, to keep your devices charged without adding extra weight.

Stay organized
Staying organized is key to a comfortable camping experience. Bring a small folding table or storage bins to keep your items off the ground and easily accessible. Use a hanging organizer like the Gear Aid Zipper Repair Kit to keep small items like toiletries and snacks within reach.

Choose The Right Tent
Choosing the right tent is essential for a comfortable camping experience. Look for a tent that is waterproof, durable, spacious enough to fit all your gear, and provides enough ventilation to keep you cool during the day and warm at night. Good examples of reliable tents include the Coleman Cabin Tent with Instant Setup, the REI Half Dome 2 Plus, and the Big Agnes Copper Spur HV UL2.

Bring Comfortable Sleeping Gear
Sleep is crucial during a music festival, especially if you plan on staying for multiple days. Invest in a high-quality sleeping bag or air mattress, and bring pillows and blankets for added comfort. A great option for a comfortable air mattress is the SoundAsleep Dream Series Air Mattress with ComfortCoil Technology, which is designed for a comfortable and supportive sleep.

Stay Hydrated
Staying hydrated is crucial when camping at a music festival. Bring a reusable water bottle or pack like the ICEWATER-40 oz Insulated Water Bottle With 2 Lids, CamelBak M.U.L.E. Hydration Pack, or Hydrapak Stash 1L Flexible Water Bottle, and fill it up regularly at water stations around the festival. You can also bring electrolyte tablets, like Nuun Sport Electrolyte Tablets and GU Hydration Drink Tabs, to replenish lost nutrients and stay hydrated throughout the day.

Bring Easy-to-Cook Food & Plan Ahead
Cooking at a music festival can be a challenge, so it's best to bring easy-to-cook food that requires minimal preparation. Planning your meals ahead of time can also save you time, money, and stress. Consider bringing non-perishable items like granola bars, beef jerky, instant noodles, oatmeal, and energy bars. You can also bring a camping stove and fuel if you plan on cooking, like the Coleman Gas Camping Stove.

Pack Sunscreen & Bug Spray
Protecting your skin from the sun and bugs is important when camping at a music festival. Pack a high-SPF sunscreen, like Banana Boat Sport Ultra Sunscreen Spray, and apply it regularly throughout the day. Bring bug spray, like the OFF! Deep Woods Insect Repellent, to keep mosquitoes and other bugs at bay.

Bring A Portable Charger
Music festivals can be a drain on your phone battery, especially if you're taking photos or videos, using social media, or using festival apps. Bring a portable charger like the Anker PowerCore 10000 Portable Charger or the Aibocn Power Bank 10,000mAh Phone Portable Charger with Flashlight to keep your devices charged throughout the festival.

Use A Headlamp
Navigating your way around the festival grounds at night can be challenging, so bring a flashlight or headlamp like the Black Diamond Spot 350 Headlamp to help you see in the dark.

Pack A Portable Speaker
A portable speaker like the OontZ Angle 3 Bluetooth Speaker can help you keep the party going at your campsite. Just make sure to be considerate of your neighbors and keep the volume at a reasonable level.

Bring Portable Chairs
Portable chairs are a great addition to your music festival camping setup. They provide a comfortable place to sit and relax when you're not in your tent. Look for chairs that are lightweight and easy to pack, like the iClimb Ultralight Compact Camping Folding Beach Chair.

Bring Earplugs
Music festivals are loud, and it's important to protect your hearing. Bring a pair of earplugs to wear during the concerts and while you sleep. We recommend the Mumba High Fidelity Earplugs, which reduce noise levels while preserving the clarity of the music.

Make Friends With Your Neighbors
One of the best parts of music festival camping is meeting new people. Introduce yourself to your neighbors and remember to respect them while camping at a music festival. Keep noise levels down during quiet hours, clean up after yourself, and be mindful of your space.

In conclusion, music festival camping can be an amazing experience with the right preparation and mindset. Planning ahead, investing in a high-quality tent and bedding, bringing plenty of water and snacks, packing sunscreen and bug spray, and respecting your neighbors are some of the best music festival camping tips and tricks of 2023. With these tips, you'll be able to enjoy your festival experience to the fullest and create unforgettable memories.

Learn more about how CrowdUltra can enhance any festival with the lowest ticketing fees in the industry here.