The Cheapest Ticketing Platform With The Lowest Fees
---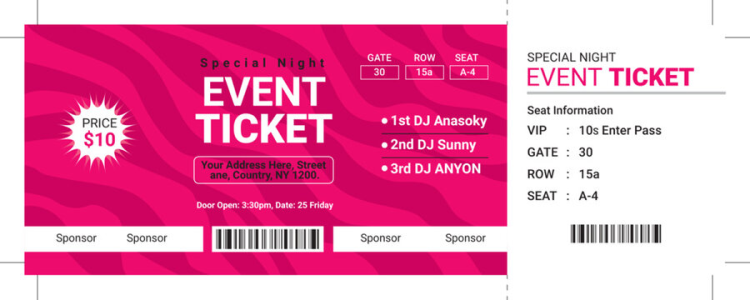 When planning an event, there are few things more important than choosing the right ticketing platform. While there are plenty of options on the market, most platforms charge high fees that cut into profits. Every penny counts, and ticketing fees can quickly add up. That's why event planners should consider CrowdUltra, the cheapest and most user-friendly ticketing platform on the market.

CrowdUltra's pricing model is straightforward. They charge a 3% + $1.50 fee per ticket transaction passed on to the buyer, regardless of the number of tickets purchased. This fee structure ensures that event planners don't have to worry about high fees eating into their profits, and allows them to keep their ticket prices low. Additionally, the payout fee for event hosts is a simple $1.50 for each payout no matter the payout size, making it easy to manage finances and keep track of expenses.

But CrowdUltra isn't just cheap. They are also the most customizable and user-friendly ticketing experience on the market. CrowdUltra offers the ability to sell tickets for virtual, in-person, and hybrid events, making it an excellent choice for any event. You can create unlimited ticket types, enable tickets to be sold or not at specific times, select the desired amount of complimentary tickets for each type, and easily allow anyone on the event team to scan tickets on any device, even including re-entry. The customizable ticketing page also provides real-time data to help event planners make informed decisions. CrowdUltra's platform is extremely user-friendly as well, featuring a streamlined checkout process that allows customers to purchase tickets in just a few clicks.

Additionally, CrowdUltra is not just a ticketing platform. CrowdUltra is also an award-winning, all-in-one event app that goes beyond any other ticketing platform or event app. The app is free to use and allows event planners to easily create and manage their event, including ticket sales, event check-ins, and communication with attendees. Attendees can also use the app to stay up-to-date on event details and engage in real-time in more than a handful of different ways.

Overall, CrowdUltra is the top choice for event planners looking for an affordable and user-friendly ticketing platform. CrowdUltra offers a combination of affordability with transparent fee structures, user-friendliness, and flexibility that sets them apart from other ticketing platforms. The platform will also enhance any occasion in countless other ways through everything else their free award-winning all-in-one event app offers. So whether you're planning a small gathering or large-scale event, consider CrowdUltra for all your ticketing needs. Learn more about how CrowdUltra's free award-winning event app can enhance any occasion and increase connection among the community here.