Anyone Can Attend The Legendary Chocolate Sundaes First Impressions Comedy Show
---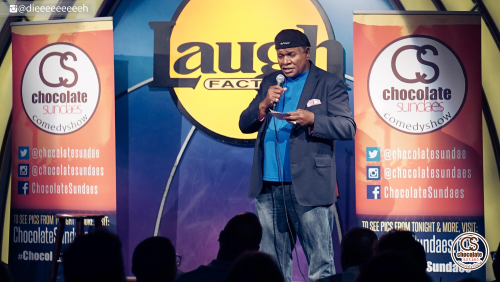 Today's CrowdUltra Virtual Event Of The Day is Chocolate Sundaes First Impressions Comedy Show. The virtual comedy event is hosted every Wednesday from 7:00-8:00 PM PST. For those of you who don't know, Chocolate Sundaes Comedy Show is a legendary comedy show that has been held at the Laugh Factory in Hollywood since 1999. Past performers include Dave Chappelle, Chris Rock, Katt Williams, Dane Cook, Howie Mandel, Tony Rock, and Ken Jeong.

First Impressions was created as the beginning segment to every Chocolate Sundaes Comedy Show to give up-and-coming comedians a chance to perform on one of comedy's biggest stages. The First Impressions show is also where Kevin Hart and Ali Wong first got on stage. The show has now been transformed into a virtual occasion, allowing thousands of people to enjoy the Chocolate Sundaes experience live from home and join in the search for the next big stand up comedy star. It is an experiential event as well, focused on fostering a community and making the show interactive. The comics engage with the audience and even roast attendees, their houses and pets, or whatever else is seen on screen.

For those interested in seeing the type of comedy performed at Chocolate Sundaes, you can view the playlist below:


The show is free of charge and supported by donations. If you donate over fifty dollars, you will receive a special shoutout from the host of the show. For those interested in attending click here. If you're interested in performing click here. To learn more about how CrowdUltra's free all-in-one event app can enhance any virtual or hybrid event click here.