Going To Your First Stand-Up Comedy Show: A Guide With Tips
---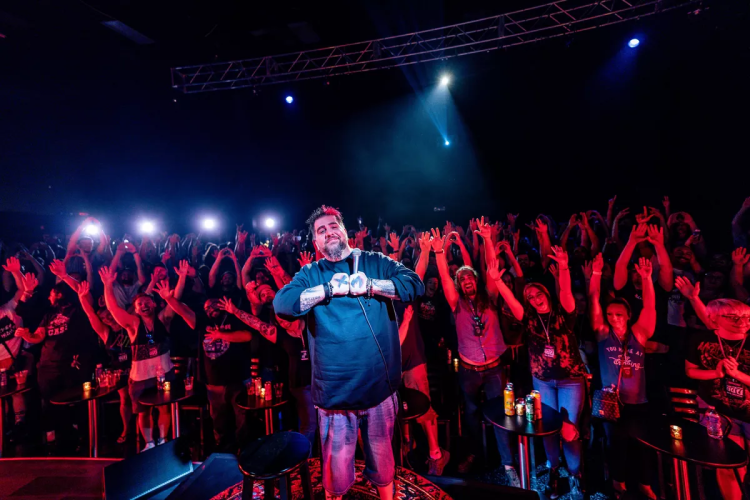 Watching stand-up comedy on TV or online is one thing, but experiencing a live performance is a whole other ballgame. If you're planning to attend your first stand-up comedy show, you're in for a treat. Here's a guide covering everything you need to know before attending your first live stand-up comedy show.

Choose The Right Show
Choosing the right show is crucial to having a great experience at a live stand-up comedy show. You'll want to do some research and find a show that suits your sense of humor. Do your research and find out which comedians of interest are performing in your area. Look at the dates and times of the shows and choose one that fits your schedule. Is it convenient for you to get to? Will you be able to find parking or use public transportation? If you're attending a late-night show, will you be able to get home safely?

Additionally, the venue's atmosphere can also influence your experience. Do you prefer an intimate setting or a larger theater? A small, intimate venue can be great for feeling connected to the comedian and the crowd, but larger venues can create an electric atmosphere.

Get Your Tickets Early
Once you've found the show you want to attend, make sure to get your tickets early and don't wait too long. Comedy shows tend to sell out quickly, so it's important to secure your spot as soon as possible. You can usually buy tickets online, through the venue's website or ticketing platforms like CrowdUltra. Some comedians also sell tickets directly through their website.

Consider VIP Tickets
If you want to make your first live stand-up comedy show extra special, consider getting VIP tickets. These tickets usually come with perks like early entry, meet and greets with the comedians, and sometimes even free drinks. It's a great way to get up close and personal with the performers and make the experience even more memorable.

Get The Best Seats
If you want the best view, be sure to book your tickets early. Seating arrangements vary depending on the venue, so check the seating chart before purchasing your tickets. If you prefer a closer seat, consider purchasing tickets for the front row. However, keep in mind that you may be targeted for crowd work by the comedian during their act, so only sit in the front if you're comfortable with that.

Arrive Early
Plan to arrive at the venue early, especially if it's your first time there. This will give you time to find your seat, grab a drink, and get settled before the show starts.

Be Respectful
Comedy shows are all about having fun, but it's important to remember that they are also a performance. Show respect to the comedians and the audience by turning off your phone, refraining from talking during the show, and avoiding any distracting behavior. Additionally, don't heckle the comedians, as it is disrespectful and disrupts the performance for everyone. Taking photos or recording the performance is generally not allowed, and can even result in getting kicked out of the venue. Don't be offended if the comedian targets you during their act, and remember it's all part of the fun you paid for. Lastly, if you need to use the restroom or leave the show early, do so discreetly and quietly.

Meet The Comedian Afterwards
Many comedians will often hang around after the show to meet and greet their fans, regardless if attendees have a VIP ticket. If this is something you're interested in, stick around after the show and don't be afraid to express your admiration for their work. Don't crowd them or interrupt them while they're talking to others. Be respectful of their time and space, remembering that they may be tired and not want to talk for long. If they have merchandise available for purchase, this can be a good opportunity to support the comedian and get a souvenir of your first live comedy show. Keep in mind that if they are performing multiple shows in a night, it is best to get tickets for the last show of the night if you want to meet them. This way they're not preparing for the upcoming show, and they don't have to deal with people leaving from the show that just finished while others are also beginning to show up.

In conclusion, attending your first live stand-up comedy show can be a memorable and enjoyable experience. By following these tips, you can ensure that you have a great time, meet the comedian (if possible), create lasting memories, and make the most out of your night. So go ahead and book your tickets, and get ready to laugh!

Learn about how CrowdUltra's award-winning app will enhance any comedy occasion and increase connection among the community here.