Lawrence Drake PhD. Teaches Anyone How To Find Meaning In Life
---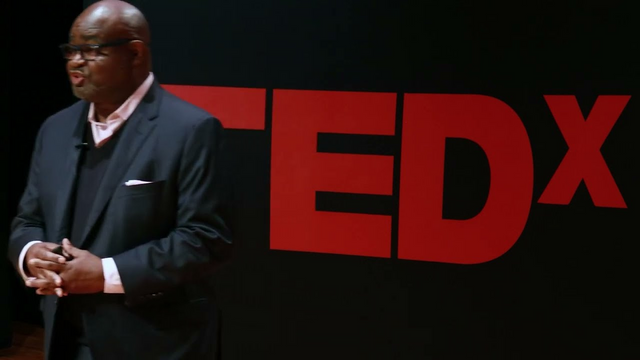 Today's CrowdUltra Speaker of the Day is Lawrence Drake PhD.. Lawrence is the CEO of LEADership, the Interim President and Dean of Business & Entrepreneurship at Bethune-Cookman University, as well as a member of the Forbes Coaches Council. He speaks on how anyone can find meaning in their life by taking you through his journey of finding meaning in the midst of lack and loss, leisure and laurels.

Lawrence grew up in the Pittsburgh Pennsylvania area. He was raised through hard times, and even spent some time homeless at the age of sixteen. During this time being homeless he lived in a cold hallway, having to deal with the anxieties and insecurities while hiding his homelessness from his peers. This adversity sparked motivation within him, leading to him developing goals and steps to resolve the issues he faced in his life. What occurred was his awful situation teaching him not only about survival, but also how to move forward in life and accomplish things.

He eventually got past his homeless period, and needed to figure out the next steps in his life. He believed for him, his next step was to find his job. His grandmother on the other hand, believed he should go to college. Even though he wasn't that interested in going to college, his grandmother persuaded him and entirely changed his life's path. He ended up attending Fisk University in Nashville. At this point in his life, he began thinking and reflecting on the meaning of his life along with what he was meant to do for the first time.

After three years of attending Fisk University, he figured out that the meaning he was seeking in life was no longer there. He then dropped out and married his college girlfriend. As he was finding meaning through being a family man, he was also rising up the ranks of The Coca-Cola Company. Lawrence served in various roles over 21 years and retired as the President of The Nigeria/Equatorial Africa Division. He also serves or has served on the boards and executive committees of The National Conference for Community and Justice, The California Science Center, Crystal Stairs Inc., Jarvis Christian College, The Executive Leadership Council, Vine & Oak Foundation North America, and Nehemiah Project Ministries International.

Lawrence no doubt found the high levels of success and meaning that he was seeking. But unfortunately, he later experienced the tragedy of losing his oldest daughter. He once again lost his meaning in life and felt in a state of emotional survival. During this time, Lawrence worked to find meaning in life again and get himself back on the right path through doing various things such as reading self-help books. With all the work he did, he realized nothing could be done to resolve the issue except to grieve and then find others who went through similar experiences to connect with. Doing so, he co-wrote a book entitled Color Him Father with six other men and reshaped his perspective of what having a meaningful life is all about.

Drake learned through his adversity that "vulnerability + courage = strength". He also realized there is rarely a recognized intersection of vulnerability and courage for men, regardless of where they're from or the belief system they follow. This was something he believed was a big problem since it is a challenging time when men are unable to release their emotions or have their emotions understood.

This has motivated Lawrence to begin sharing his story and what he's learned through his experiences on stage. Lawrence's stage presence is captivating, with no fear in being vulnerable, honest, and impactful with his speaking. His message is that in order to live a meaningful life, you have to discover your "superpower". Your "superpower" is emotional fluency, which means being able to control and manage the emotions inside of you in a healthy and productive manner. He discusses how this super power of emotional fluency can be used to assist in finding meaning in life and more importantly reshaping meaning in life as time goes on. In his recent TED Talk he summarized this all perfectly in saying, "a meaningless life is one that is stuck, but a meaningful life is one that flows"

You can view his whole TED Talk below and contact Lawrence to speak at your occasion here. To learn more about how CrowdUltra can enhance any speaking occasion, please click here and here.