NERDINOUT Is A Convention Nerds Don't Want To Miss
---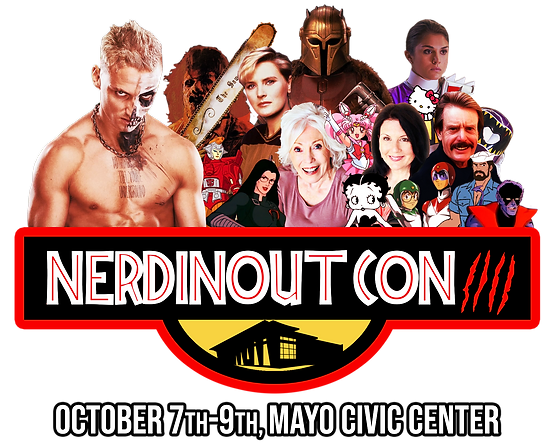 CrowdUltra's Convention Of The Day is the NERDINOUT Con. The convention is set to take place October 7th-9th at the Mayo Civic Center in Rochester Minnesota. This year will be the fourth edition of the convention and is without doubt going to be the best one yet. As the convention organizers have put it, "Last year was a huge success and we are looking to build off of it. We promise this one will be bigger and better. You will not want to miss this years."

NERDINOUT is intended for nerds of all ages, and the convention offers something interesting for every nerd. The organizers of NERDINOUT are clearly passionate fans themselves and know what attendees want out of a convention. Attendees can count on unforgettable days filled with legendary guests, tournaments, video games, toys & collectibles, cosplay, and more!

The Convention Offers:


• An arcade alley including your favorite old-school games
• Magic the Gathering Tournaments
• Awesome guests, artists, Movie/TV stars, and authors to meet with VIP experiences and photo opportunities
• Tons of vendor tables to shop for your favorite comics, toys, collectibles, trinkets, and more

Their Lineup Of Special Guests Include:
You can view a recap from last year's convention below:


You can learn more and purchase a ticket by clicking here. To learn more about how CrowdUltra can enhance any convention, please click here.