The Top 5 Comedy Specials Presented By The CrowdUltra Awards
---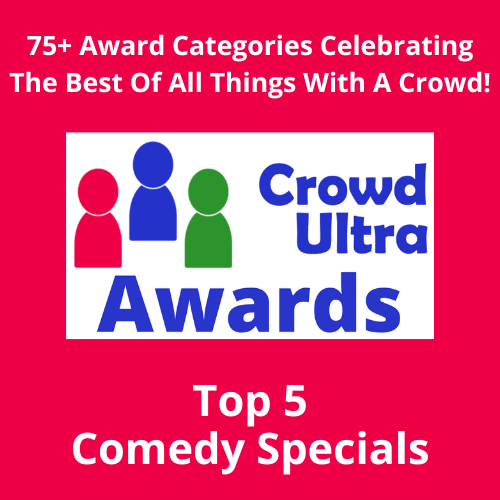 Since CrowdUltra is focused on connecting crowds to bring everyone closer together, they've formed the CrowdUltra Awards to celebrate the best of all things with a crowd. For those who don't know, CrowdUltra is part free all-in-one event and audience interaction app, part ticketing platform, and part social network. The CrowdUltra Awards features over 100 categories among segments they provide value to including events, podcasting, event talent, and event planning.

After receiving over a thousand nominations, they narrowed down the top five comedy specials nominees. These comedy specials stood out among the rest and should be celebrated for the quality of their work. Those selected were determined by a mix of submitted nominations along with our expert panel's assessment on a multitude of considerations including quality, community, and uniqueness. See who was selected and learn about them below.

The Top 5 Comedy Specials Feature:

Ali Siddiq – The Domino Effect
Description:
The Domino Effect is a one-hour stand up special that was filmed live in Houston, TX. In his second-hour special, Ali Siddiq tells the true stories of his adolescent years growing up in the Houston projects. From being handed a gun at 10 years old and left home alone to sell drugs, to navigating a cast of characters and dangerous interactions during his time as a street pharmaceutical salesman. These are the true stories that ultimately lead to Ali getting busted by the FBI at 19 years old and spending 6 years in prison for a 15-year sentence.
Ari Shaffir - Jew
Description:
This is my 4th special. Passive Aggressive, Paid Regular, Double Negative, and now this, Ari Shaffir: Jew. In addition to my first release, an album called Revenge for the Holocaust. All the details in this special were meticulously researched and fact checked. This is my love letter to the culture and religion that raised me. I worked on it harder than I've ever worked on anything. And I'm giving it to all of you because I want you to have it. Please talk about it with each other. Share laughs with your friends and family while you talk about this special. Ari Shaffir: Jew was made to bring people together. Let's have some fun!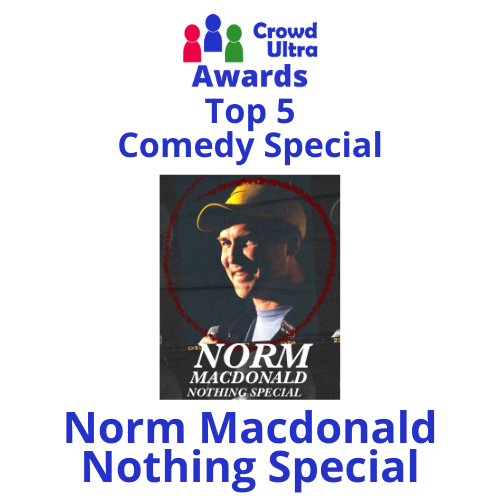 Norm Macdonald - Nothing Special
Description:
Norm Macdonald tapes his final stand-up special at home during his illness, pondering casinos, cannibalism, living wills, and getting ready for what life throws at one.
Stavros Halkias - Live At The Lodge Room
Description:
Stav's debut special recorded at the Lodge Room in Los Angeles, 2022.
T.J. Miller - Dear Jonah
Description:
Dear Jonah is an exciting and hilarious special that presses comedy boundaries not often crossed. Generally, a comedian has their set practiced hundreds of times before a special taping, but in Dear Jonah, a rare, unplanned moment unfolds when T.J. befriends a heckling audience member, Jonah, who derails the planned set in a hilarious and charming way. T.J.'s interaction throughout the show with Jonah showcases T.J.'s improvisation skills and quick-on-his-feet comedy talent in 45 minutes of non-stop, unpredictable laughter.