The Top 5 Comedy Tours Presented By The CrowdUltra Awards
---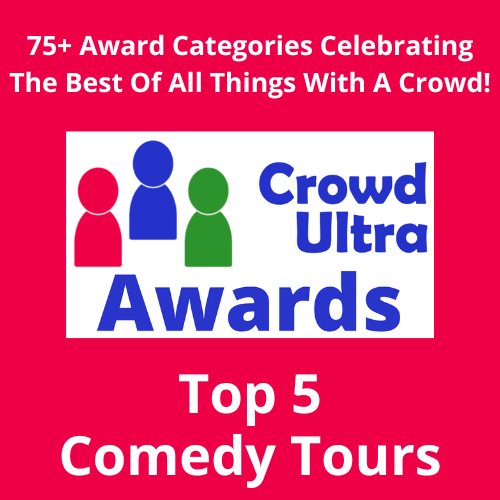 Since CrowdUltra is focused on connecting crowds to bring everyone closer together, they've formed the CrowdUltra Awards to celebrate the best of all things with a crowd. For those who don't know, CrowdUltra is part free all-in-one event and audience interaction app, part ticketing platform, and part social network. The CrowdUltra Awards features over 100 categories among segments they provide value to including events, podcasting, event talent, and event planning.

After receiving over a thousand nominations, they narrowed down the top five comedy tour nominees. These comedy tours stood out among the rest and should be celebrated for the quality of their work. Those selected were determined by a mix of submitted nominations along with our expert panel's assessment on a multitude of considerations including quality, community, and uniqueness. See who was selected and learn about them below.

The Top 5 Comedy Tours Feature: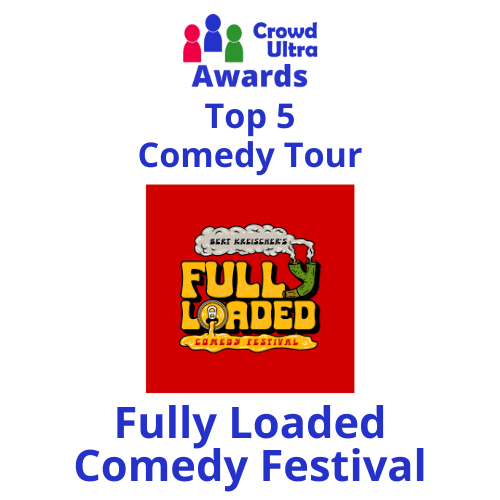 Fully Loaded Comedy Festival
Description:
Fully Loaded is a comedy festival hosted by Bert Kreischer like you've never seen before all across America. He brings the top comics in the country, to amphitheaters, arenas, raceways, and minor-league stadiums, bringing you the summer's biggest laughs, cold beers, sunsets, music and a ton of surprises.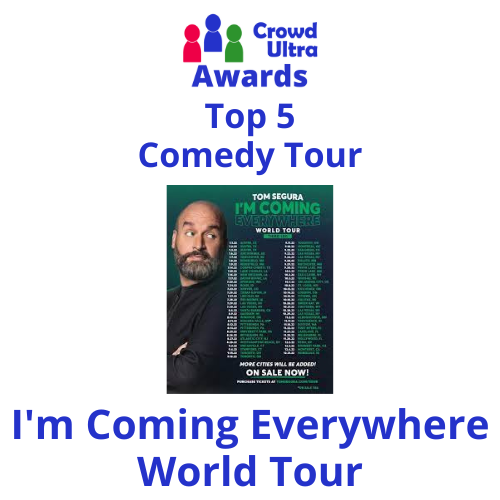 I'm Coming Everywhere Tour – Tom Segura
Description:
Tom Segura is a comedian known for his Netflix specials Ball Hog, Disgraceful, Completely Normal, and Mostly Stories. Tom is one of the top-selling touring acts in the world, having sold hundreds of thousands of tickets on multiple international tours.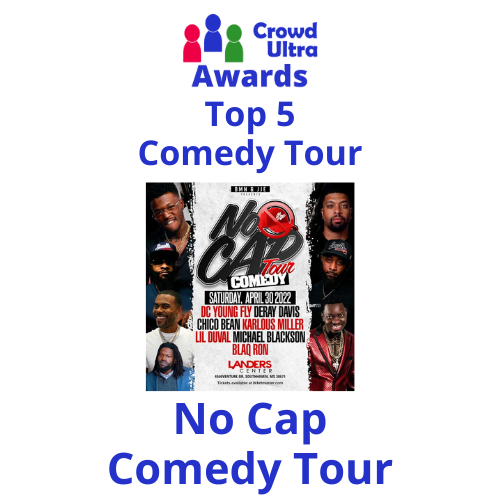 No Cap Comedy Tour
Description:
Deray Davis, DC Youngfly, Chico Bean, Karlous Miller, Lil Duval, Michael Blackson, B Simone, and Blaq Ron tour the country.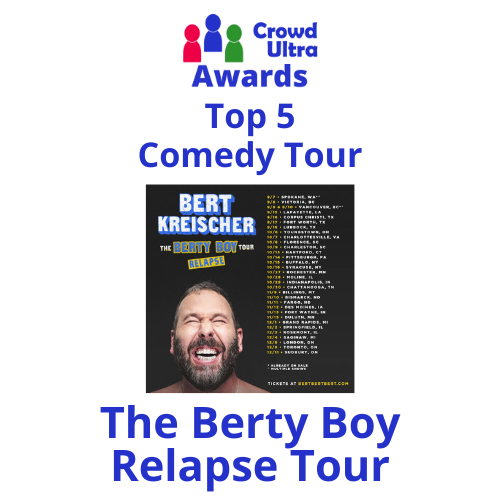 The Berty Boy Relapse Tour – Bert Kreischer
Description:
Bert Kreischer is an American stand-up comedian, actor, writer and host who performs to sold-out crowds across the country. Kreischer is known for his unique brand of comedy, which interweaves party-boy antics with humorous anecdotes about family and fatherhood. His brand-new stand up special "Hey Big Boy", as well as "Secret Time" and "The Machine" are currently streaming globally on NETFLIX.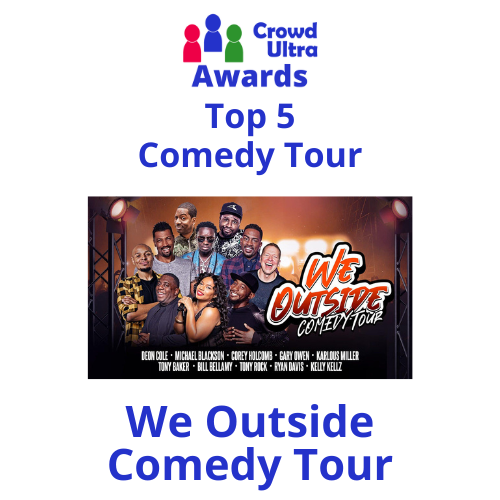 We Outside Comedy Tour
Description:
The "WE OUTSIDE COMEDY TOUR" features Tony Baker, Bill Bellamy, Michael Blackson, Deon Cole, Ryan Davis, Corey Holcomb, Kelly Kelz, Karlous Miller, Gary Owen, and Tony Rock. The tour was presented by Je'Caryous Johnson Entertainment and visited upwards of 20 cities during its 2022 run.