The Top 5 Country Music Festivals Presented By The CrowdUltra Awards
---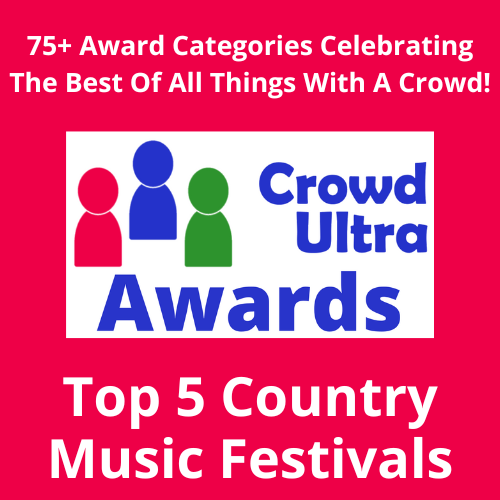 Since CrowdUltra is focused on connecting crowds to bring everyone closer together, they've formed the CrowdUltra Awards to celebrate the best of all things with a crowd. For those who don't know, CrowdUltra is part free all-in-one event and audience interaction app, part ticketing platform, and part social network. The CrowdUltra Awards features over 100 categories among segments they provide value to including events, podcasting, event talent, and event planning.

After receiving over a thousand nominations, they narrowed down the Top Five Country Music Festival nominees. These music festivals stood out among the rest and should be celebrated for the quality of their work. Those selected were determined by a mix of submitted nominations along with our expert panel's assessment on a multitude of considerations including quality, community, and uniqueness. See who was selected and learn about them below.

The Top 5 Country Music Festivals Feature: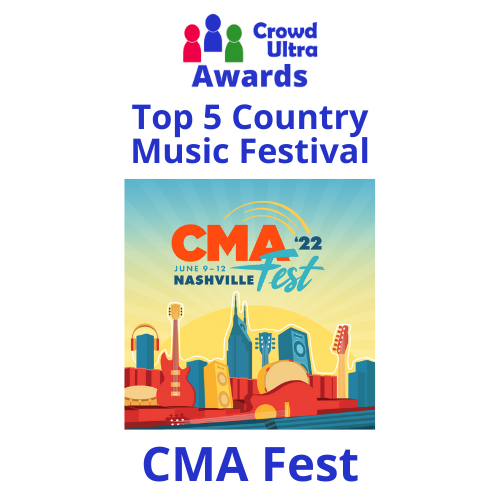 CMA Fest
Description:
Four days and nights of Country Music in downtown Nashville at CMA Fest 2022. It's the Ultimate Country Music Fan Experience!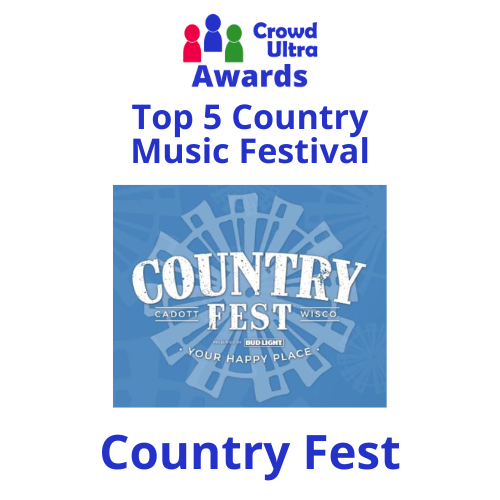 Country Fest
Description:
Country Fest is an annual music festival held in late June at the Amphitheater Venue in Cadott, Wisconsin. Established in 1987, it is the largest country music and camping event in the United States outside of Tennessee.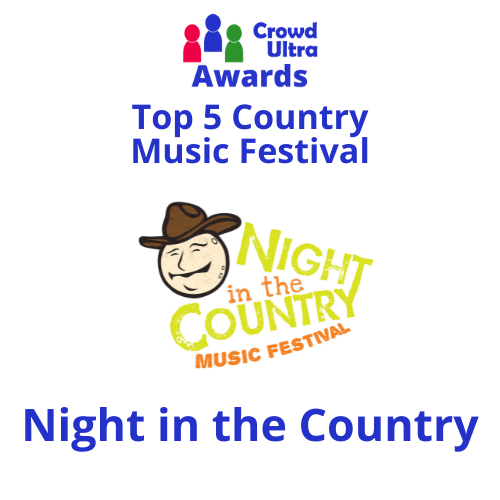 Night in the Country
Description:
Away from the big city lights, the Night in the Country experience transforms the quiet farming town of Yerington, Nevada into one of the largest camping parties in the world.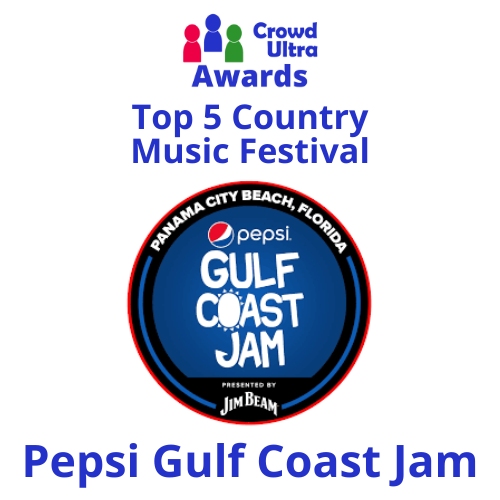 Pepsi Gulf Coast Jam
Description:
Pepsi Gulf Coast Jam is a FOUR day Country Music Festival in Panama City Beach, Florida. It takes place just moments away from the beautiful beaches of the Gulf of Mexico.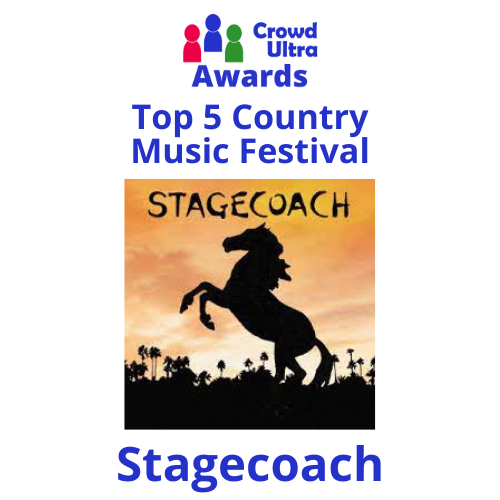 Stagecoach
Description:
An outdoor country music festival held annually at the Empire Polo Club in Indio, California. Various artists attend, whether they be mainstream or relatively unknown, ranging from folk, mainstream country, bluegrass, roots rock, americana and alternative country.