The Top 5 Leadership Speakers Presented By The CrowdUltra Awards
---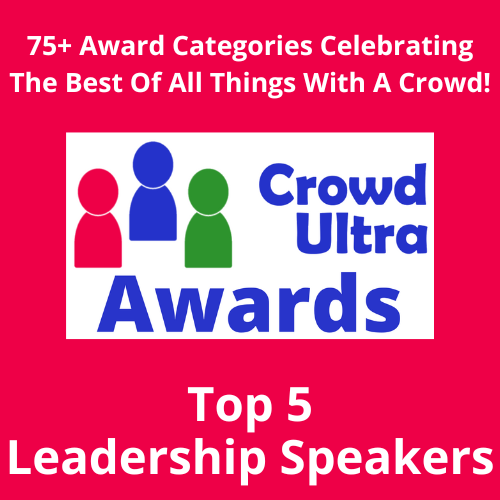 Since CrowdUltra is focused on connecting crowds to bring everyone closer together, they've formed the CrowdUltra Awards to celebrate the best of all things with a crowd. For those who don't know, CrowdUltra is part free all-in-one event and audience interaction app, part ticketing platform, and part social network. The CrowdUltra Awards features over 100 categories among segments they provide value to including events, podcasting, event talent, and event planning.

After receiving over a thousand nominations, they narrowed down the top five leadership speaker nominees. These leadership speakers stood out among the rest and should be celebrated for the quality of their work. Those selected were determined by a mix of submitted nominations along with our expert panel's assessment on a multitude of considerations including quality, community, and uniqueness. See who was selected and learn about them below.

The Top 5 Leadership Speakers Feature: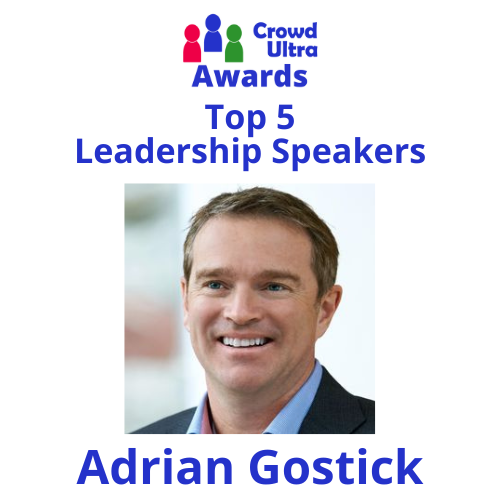 Adrian Gostick
Description:
New York Times bestselling author Adrian Gostick provides advice to some of the world's most successful organizations on building culture, managing change, and leading high-performance teams. Gostick is a global thought leader in the fields of corporate culture, leadership, and engagement. He is founder of the workplace training and consulting company The Culture Works and author of the New York Times, USA Today and Wall Street Journal bestsellers "All In," "The Carrot Principle," "Leading with Gratitude," and "Anxiety at Work." His award-winning books have been translated into 30 languages and have sold more than 1.5 million copies around the world.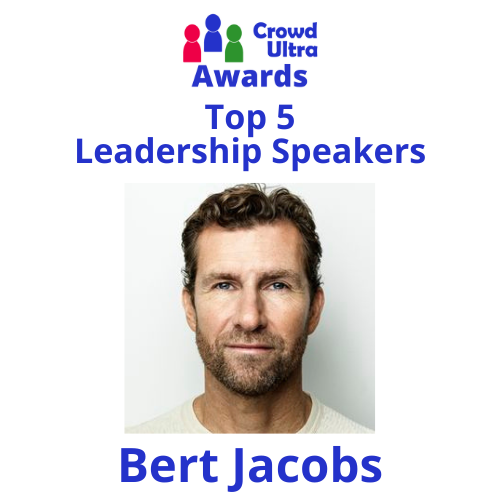 Bert Jacobs
Description:
Bert is the co-founder of the $100 million lifestyle brand Life is Good. As the co-host of the Life is Good Ping Podcast, Jacobs interviews some of the world's most influential thought leaders about using optimism as a practical way to overcome adversity and lead a fulfilling life—all over a game of ping pong. Because of his unique perspective that ties rational optimism to business, Jacobs has been asked to share his transformative message at a wide range of corporate and thought leadership conferences including Inc 5000, Morgan Stanley, SAP Sapphire, Discover, and more. He and John have been featured in Forbes, NPR's How I Built This, CNNMoney, CNBC's Business Nation, ABC News' Nightline, NBC's The Today Show, The New York Times, The Wall Street Journal, Inc. Magazine, and Men's Health Magazine, among others.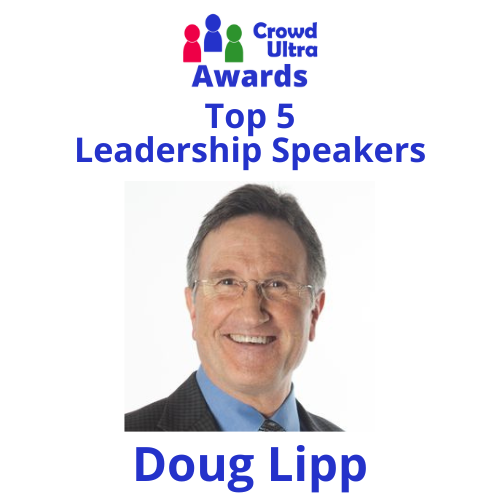 Doug Lipp
Description:
Doug Lipp is on a crusade to help organizations strengthen their corporate culture, boost business performance, and unapologetically, have fun while doing it. Lipp is a distinguished international consultant, eight-time author, and former head of training at the legendary Disney University. His latest book is the best-selling Disney U: How Disney University Develops the World's Most Engaged, Loyal, and Customer-Centric Employees.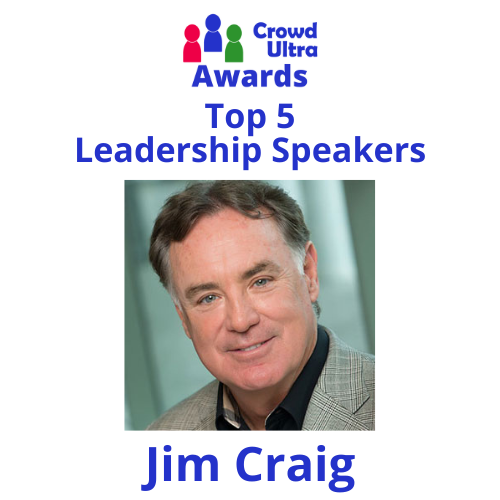 Jim Craig
Description:
Jim Craig is best known as the backbone of the 1980 Olympic Gold Medal Hockey Team, whose 'Miracle' win was voted by Sports Illustrated as the greatest moment in sports history of the 21st century. Craig, who started every game in goal, was a leading figure in the team's success. Following Craig's professional hockey career, he transitioned his success into the corporate world as a motivational speaker, powerful salesman and corporate consultant. He has been inducted into the Sales Halls of Fame for two different companies, having increased a sales territory from $300,000 to $50 million in annual sales. For more than 30 years, Craig has inspired, instructed and provided strategic and winning direction to some of the most prestigious companies across the world, including Kellogg's, Bayer, Deloitte, Bank of America, Coca-Cola, Procter & Gamble, and Disney, as the successful owner and president of his company, Gold Medal Strategies.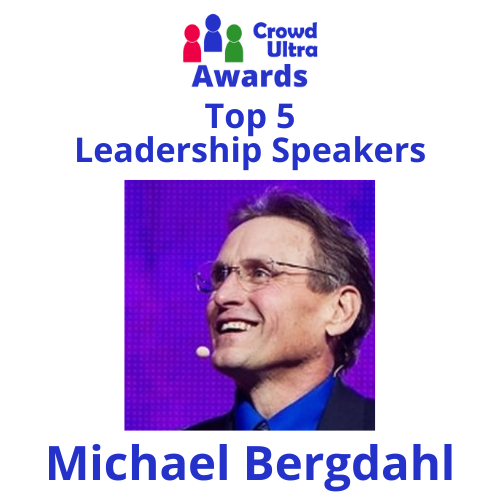 Michael Bergdahl
Description:
Michael Bergdahl is a professional international business speaker, author and turnaround specialist. Bergdahl worked in Bentonville, Arkansas for Walmart, as the Director of "People" for the headquarters office, where he worked directly with Walmart's founder Sam Walton. Bergdahl has more than 25 years of HR experience, and he has received the Senior Professional in Human Resources (SPHR) lifetime certification from SHRM. Michael Bergdahl is considered to be an authority on the best practices of Walmart & Sam Walton. He has appeared on CNN, CNBC, CNN FN, MSNBC, CNN International, Univision, CBS National Radio, and Bloomberg TV. He is the author of several books, including "What I Learned from Sam Walton: How to Compete and Thrive in a Walmart World" (2004) and "The 10 Rules of Sam Walton: Success Secrets for Remarkable Results" (2007).