The Top 5 New Soccer Podcasts Presented By The CrowdUltra Awards
---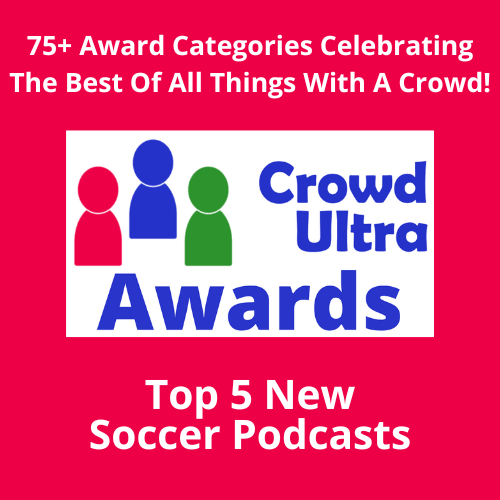 Since CrowdUltra is focused on connecting crowds to bring everyone closer together, they've formed the CrowdUltra Awards to celebrate the best of all things with a crowd. For those who don't know, CrowdUltra is part free all-in-one event and audience interaction app, part ticketing platform, and part social network. The CrowdUltra Awards features over 100 categories among segments they provide value to including events, podcasting, event talent, and event planning.

After receiving over a thousand nominations, they narrowed down the top five new soccer podcast nominees. These podcasts stood out among the rest and should be celebrated for the quality of their work. Those selected were determined by a mix of submitted nominations along with our expert panel's assessment on a multitude of considerations including quality, community, and uniqueness. See who was selected and learn about them below.

The Top 5 New Soccer Podcasts Feature:
433: The Home of Football
Description:
Personal, in depth stories from the world of football.
Inside College Soccer
Description:
A regular podcast with interviews from top coaches, players, and personnel from the world of NCAA, NAIA, and NJCAA Soccer.
Inside The Coaches' Room
Description:
Every week we talk to elite coaches & backroom staff about how they develop themselfs and how they develop their players.
Seaman Says
Description:
Hear the England & Arsenal legend as you've never heard him before across the season. Chatting about the ups and downs of the league alongside some of the biggest names in the worlds of sport & entertainment, join David Seaman throughout the season.
The Mexican Soccer Show
Description:
The Mexican Soccer Show is a weekly podcast show about fútbol south of the border.