Meet Acraze: DJ Bio, Music Spotlight, and Tour Dates
---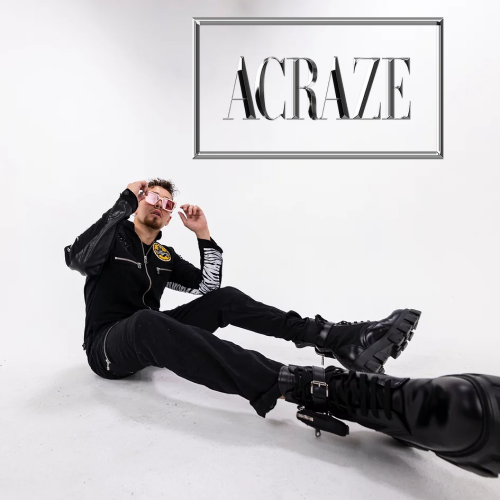 Acraze is one of the hottest DJs on the rise with the most potential in the industry. The Staten Island native has worked his way from the ground up in a short period of time, now performing at the biggest festivals and touring the world. He is quickly rising in a similar fashion to Jauz in the mid-2010s. In the past year alone, Acraze has been praised by legendary DJs such as Snake, Malaa, Chris Lake, and Gordo.

Acraze produces music that has an enjoyably unique sound any EDM fan will want to add to their playlist. He is highly versatile as well, and recently made a career-altering transition from a heavier bass to more intricate house sound. The style change was clearly the right decision and he went viral after releasing the hottest house track of 2021, Do It To It. You can listen to Do It To It, Marco Polo, and his house rendition of disco hit Funky Town below.
Anyone who has experienced an Acraze live set knows he is at his best in a live setting. Insomniac has said he "radiates an unparalleled aura that captivates any crowd from the moment he touches the stage". This is why Acraze is now a name regularly being seen on the lineups of the world's most iconic festivals such as EDC and Ultra. Those interested can watch Acraze's 2022 Ultra live set below.
Being Acraze fans ourselves, we encourage you all to support him as he continues to become one of the biggest headliners in the world. Please support Acraze by seeing him in a city near you, following him on SoundCloud or Spotify, and subscribing to his YouTube.

To learn more about how CrowdUltra can enhance any occasion a touring artist is performing at and better connect them to their crowd, please click here, here, and here.