Meet Bijou: DJ Bio, Music Spotlight, and Tour Dates
---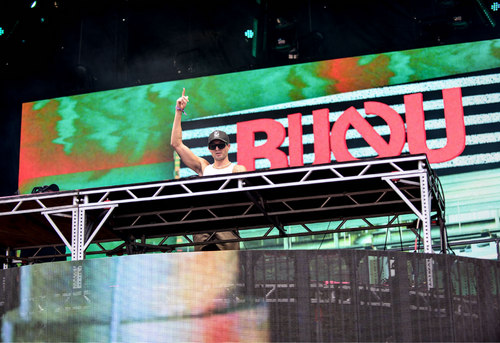 BIJOU is one of the hottest DJs trending towards becoming a worldwide headliner in the industry. Since 2016 BIJOU has been rapidly growing in popularity while solidifying himself as the figurehead of the G-House genre. Over the years the Phoenix native has received praise from DJs including Dr. Fresch, Wax Motif, Destructo, AC Slater, Don Diablo, Malaa, Drezo, and Party Favor.

BIJOU produces music with a unique sound that continues to grow and advance. He not only works incredibly hard touring the country almost constantly, but also through developing innovative music that continues to move the genre forward. BIJOU specializes in G-House, which is also known as Ghetto house or booty house. This subgenre of house music fuses elements of house with rap music, and BIJOU is now one of the most prominent DJs in the genre alongside Malaa, Tchami, and AC Slater. BIJOU started gaining recognition in the genre after releasing "Hello" in collaboration with Dr. Fresch in 2016, and has released over fifty songs since then. We have embedded "Hello" along with some of our other favorite BIJOU songs below.
Anyone who has seen BIJOU live knows this is the best way to experience his music. BIJOU is one of the most accessible DJs to see in the country, regularly touring and playing shows multiple times most weeks. He also performs at the biggest festivals in the world such as EDC Vegas and Lollapalooza. Those interested can watch BIJOU's 2022 Lollapalooza live set below.
Being longtime BIJOU fans ourselves, we encourage you all to support him as he continues to grow into a worldwide headliner. Please support BIJOU by seeing him in a city near you, following him on SoundCloud or Spotify, subscribing to his YouTube, or purchasing merchandise,

To learn more about how CrowdUltra can enhance any occasion a touring artist is performing at and better connect them to their crowd, please click here, here, and here.