Meet Chad Kenney / GOJ!RA: DJ Bio, Music Spotlight, and Tour Dates
---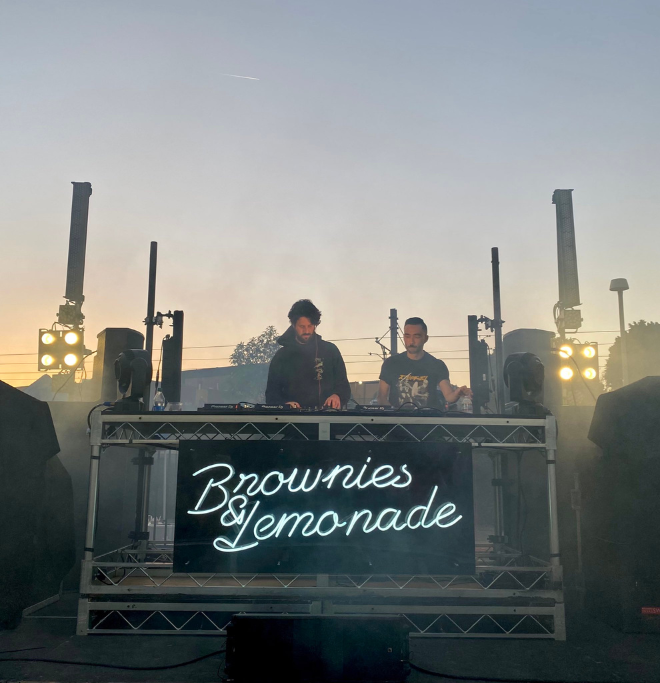 Chad Kenney is making waves in the world of EDM in a multitude of ways. He is the co-founder of Brownies and Lemonade, a promoter/event organizer responsible for spotlighting countless up and coming DJs, as well as DJing under the name GOJ!RA. Chad has without doubt made a true impact in EDM over the better part of the last decade and you can see he is truly passionate about the music as well as experiencing it live.

Chad started DJing in high school at parties in Los Angeles. He then continued through college, really teaching himself how to DJ. Being at UCLA, it was the perfect place at the perfect time with the electronic music scene rapidly emerging in Los Angeles. Even though he was majoring in theater, his real focus was related to DJing and immersing himself in the LA EDM community. Chad was playing shows and fraternity parties, as well as promoting at clubs. After getting out of college, he transitioned from promoting shows to hosting his own shows. Along with that, he started managing other artists, created his own label, and starting doing A & R (Artists & Repertoire). While this was all being done casually and independently out of passion, he gradually became a serious player in LA EDM.

Kenney then teamed up with Kush Fernando and Jose Guzman who were in the beginning of growing an event promotion and planning company called Brownies & Lemonade. Chad joined as the Creative Director, using all of his experience throughout high school and college to continue doing what he loved with Brownies & Lemonade. He was DJing, along with promoting and planning Brownies & Lemonade parties. The Los Angeles EDM community and beyond began to take notice of what Chad was doing with his team. They were being seen as the gateway for emerging artists. Chad and his team had some of the biggest DJ's like Skrillex, Diplo, and A-Trak mixed with the hottest up and coming DJs playing their parties. They quickly began touring after this, hosting B&L parties all throughout the country. By 2018 they began traveling the world all throughout the festival season, hosting unique live sets that are really a Brownies & Lemonade party featuring multiple DJs. Those interested can watch an awesome documentary about B&L made by NEST HQ below.
Even though Chad has rose to prominence as the face of Brownies & Lemonade, responsible for creating awesome live events and spotlighting deserving under-the-radar talent, he has not given up on his dream of DJing. GOJ!RA is Kenney's alter-ego and DJ name, taking on the persona of a Japanese monster in hopes of one day dominating The Land of the Rising Sun. It is tied to his Japanese roots and love for their culture. Over the years he has performed at some of the most popular festivals like HARD Summer as well as opened for gigantic artists including Skrillex, RL Grime, Zedd, Major Lazer, Alison Wonderland, Dillon Francis, Tyler The Creator, Schoolboy Q, and Kendrick Lamar. Those interested can listen to a recent mix of his below.
Kenney also has a new fun and innovative pursuit tied to Brownies & Lemonade, hosting B&L Tonight every Monday night at 8PM PST. B&L Tonight elevates music, gaming, and fan interaction into a late night talk show that Chad hosts with his co-host Evan Washington. The show features awesome interviews from DJs throughout the industry, games hosted by Chad and the guests, as well as plenty of banter. Those interested can check out their recent episode with JSTJR below.
Being fans of Chad and Brownies & Lemonade for years ourselves, we encourage you all to support what they're doing. Anyone who has been to a B&L party in some capacity knows how fun they are and the great vibes Chad creates. Please support Chad by going to a live B&L event, following him on SoundCloud, and purchasing some merchandise.

To learn more about how CrowdUltra can enhance any occasion a touring artist is performing at and better connect them to their crowd, please click here, here, and here.