Rexx Life Raj Is A Rapper With Positive Priorities & Messages
---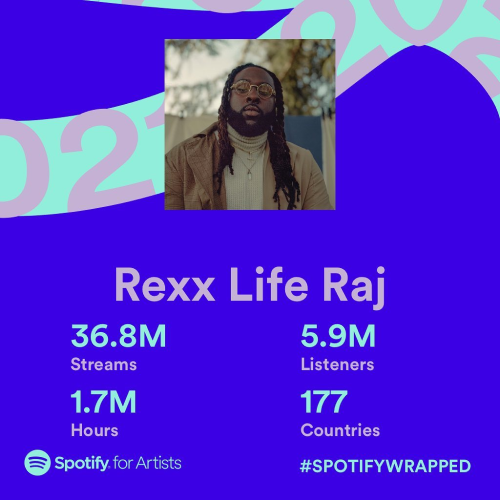 Today's CrowdUltra Artist on the Rise is Rexx Life Raj, who is set to go on tour September-November 2022. Rexx Life Raj is a rapper out of Berkeley California with a unique sound of his own. His music is filled with conscious observations, motivational and positive messages, as well as light-hearted and hilarious one liners. He has earned praise from the likes of G-Eazy, Pharrel, Russ, FADER, Pitchfork, and Noisey. Last year he also garnered 36.8 million streams among 5.9 million listeners across 177 countries on Spotify.

Raj found his initial love for music through his church upbringing and mother Linda's encouragement. Growing up he also endured the death of one of his best friends as well as the incarceration of another. This spawned the creation of Rexx Life Raj and his musical style driven by creativity, adversity, and consciousness. After starting to record rap in middle school, he took a break from 2008-2012 to play football and obtain a communications degree from Boise State University. He then returned his full attention to his music regardless of the pro potential and college degree he had. Some lyrics from the chorus of his song Overrated speak to all of this and can be seen below:
"I don't wanna be famous, I just wanna be happy
I don't wanna be jaded (I don't wanna be jaded)
I'm not your entertainment, I wanna feed my family
I don't wanna be famous, that s**t is overrated"



Raj recently released a new album entitled The Blue Hour embedded below. The rapper unfortunately lost his mother recently, and the album is a mix of sharing his coping with the loss along with being a beautiful ode to his mother.



He starts his Blue Hour Tour September 22nd and will be visiting the following cities:
To learn more about how CrowdUltra can enhance any occasion a touring artist is performing at and better connect them to their crowd, please click here and click here.